Emma Talley is teaming up with Golf Fore Africa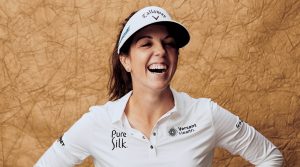 There are hundreds of people that have joined Betsy King and Golf Fore Africa over the years to help the organization fund clean water projects in Africa. While each fundraiser is crucial to the success of the organization it is always exciting when golf professionals join the cause. Emma Talley is the latest LPGA player to offer her support to King and Golf Fore Africa. Talley, an NCAA and U.S. Women's Amateur champion, is one of several LPGA players fundraising for a clean water well for Golf Fore Africa. She has already raised $3,473 and is urging her friends, family, and fans to help her reach her $15,000 goal which will provide clean water to a rural community in Zambia.
Golf Fore Africa had a chance to interview Talley about her choice to support Golf Fore Africa as well as discuss her upcoming tour date at the US. Women's Open.
GFA: How does it feel to be returning to the site where you won the U.S. Amateur Open in 2013?
Emma: I am super pumped to go back with so many great memories. I love the golf course a wonderful city and I hope it brings me the same luck as it did in 2013!
GFA: How did you become affiliated with Betsy King's organization Golf Fore Africa?
Emma: Betsy asked me as a rookie on the LPGA to play in the GFA Pro-Am in Arizona. I remember crying during the ceremony at the end just seeing how many people in the room wanted to make a difference for these families and people in Africa. I think it is so important to make a difference in this platform we have been blessed to have.
GFA: What was the turning point for you in terms of initially playing in the Golf Fore Africa Pro-Am tournament to then funding a well for a community in Africa?
Emma: Before I went to school everyday my mom would say "Be Good. Be Kind. Be Smart and make a difference today." After watching the first ceremony at the GFA Pro-Am I was touched. I thought about it throughout my whole season and my heart pulled me closer and closer and we started the next year (this year) I'm getting my page up and running!
GFA: Can you share what you've learned about the effect clean water has on women and girls in communities in Africa?
Emma: Water is the 1st key to anyone's success. We all need it to live and the better hygiene we practice the more we can perform. The women are superheroes and must walk miles to a well every day. With the resources we all have in America the least we can do is build wells for the rest of the world, starting in Africa.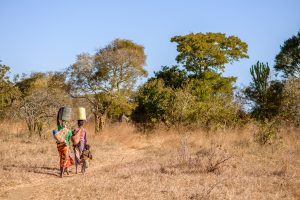 GFA: If you could personally ask your family, friends or fans to support your fundraising effort what would you say to them?
Emma: As far as friends and family I ask them can you donate a $1 towards something will that will change someone's life and future forever? $1 that you saved on coupons, one day without a coffee, one day away from fast food, etc. We can do it Y'all!!!!! 
GFA: Do you plan on traveling to Africa to visit the community that receives your well?
Emma: I don't know if I will because right now I think to me it is so important to get the water well money. Even though I can't be there I am there in spirit and I hope and pray that it will get built every day!
To join Emma Talley in the fight for clean water, please visit her donation page below.