Golf Fore Africa is dedicated to remaining a highly efficient organization with minimal operating expenses. We have four dedicated team members and utilize many wonderful volunteers for our events and special projects. Each officer provides management and oversight of the organization as well as funds to offset the administrative expenses of the operating budget.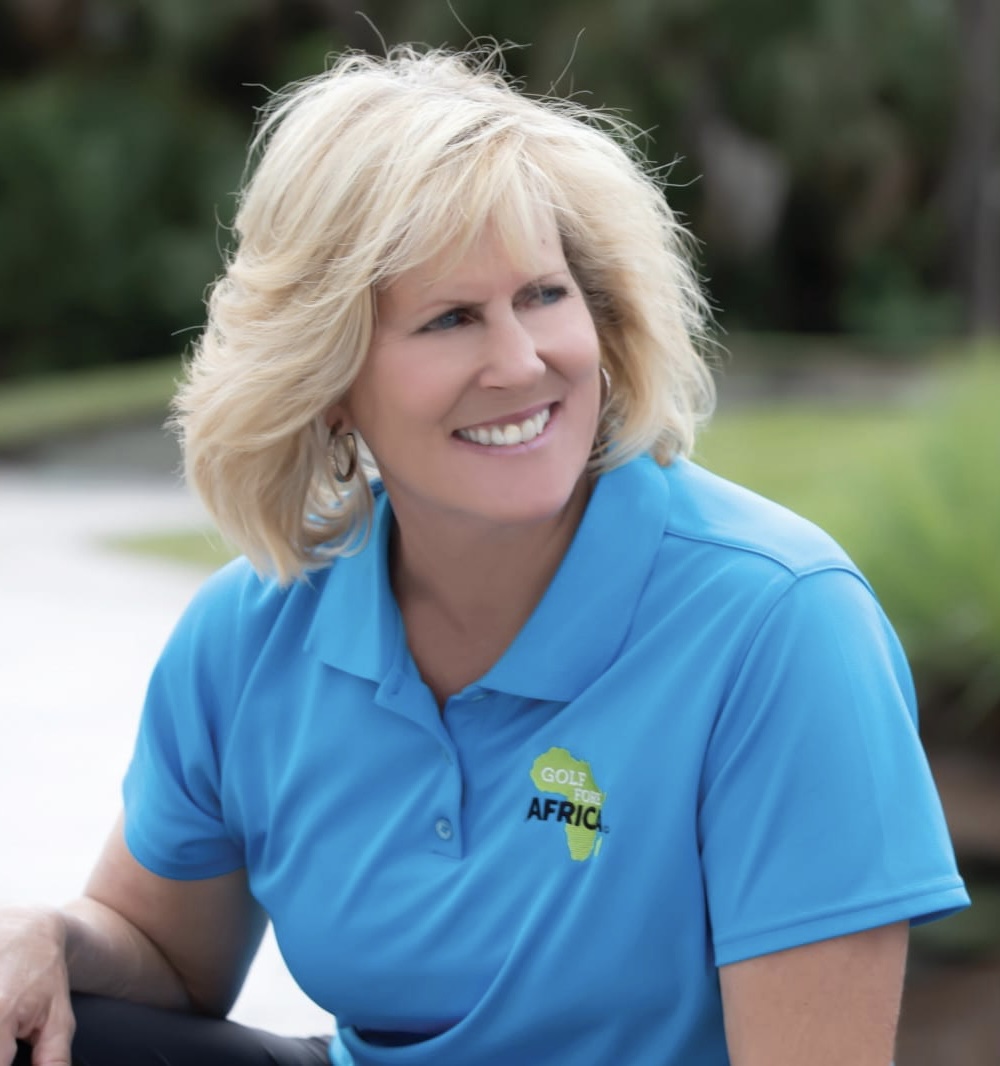 BETSY KING
Founder & Board Chair
Betsy King spent 28 years playing on the LPGA tour. She won 34 tournaments including 6 major championships. Elected to the LPGA and World Golf Hall of Fames in 1995, Betsy played on 5 U.S. Solheim Cup teams and was the victorious captain of the 2007 U.S. team. She retired from the LPGA tour in August of 2005 and began Golf Fore Africa in 2007 following a trip to Africa with World Vision in October of 2006. Betsy has been involved with a number of charities including the Fellowship Of Christian Athletes, Habitat For Humanity and World Vision.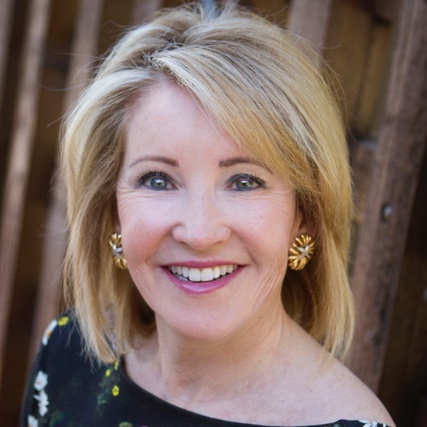 CAROL ANN PETREN
Vice Chair
Carol Ann Petren is a magna cum laude graduate of Boston College and received her J.D. and L.L.M. degrees from the University of Missouri School of Law. She served as director on various boards including the Association of Corporate Counsel, Equal Justice Works, Lupus Foundation of America, and Desert Mountain in Scottsdale, Arizona.  Carol is currently on the Board of Swiss Re America, Golf Fore Africa (GFA) and a member of the Legends Tour Global Advisory Board.  She has extensive experience as an Assistant U.S. Attorney, trial lawyer and as Deputy and General Counsel with Cigna Healthcare, MCI and Sears.  Carol has visited Africa on multiple occasions inspiring her dedication and passion for the transformational hope that GFA has given to so many communities by bringing clean water to those in need.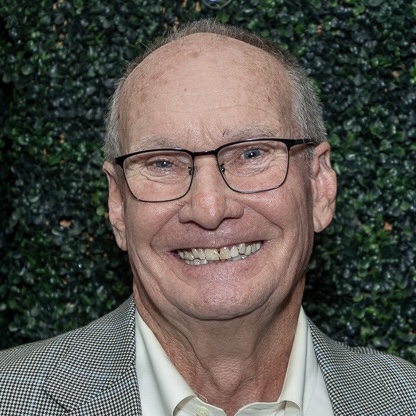 ROBERT FINK
Treasurer
Robert J. Fink first served as a Golf Fore Africa Board member from 2008-2010, and has provided planning, financial, and fundraising assistance since then. He served as Treasurer from 2008 to 2010 and as the head of Financial Services from 2010-2016, during which time he was responsible for overseeing the financial accounting and compliance to IRS rules and regulations. He has worked with Golf Fore Africa's CPA and Auditor in developing the annual 990's submitted to the IRS and state of AZ. He has helped develop the annual budget, fundraising campaigns, and written polices and procedures for Golf Fore Africa. Bob served as Rank Captain in the Marine Corps. Bob's professional experience has come from thirty years at Miller Brewing Co. in all facets of executive operations.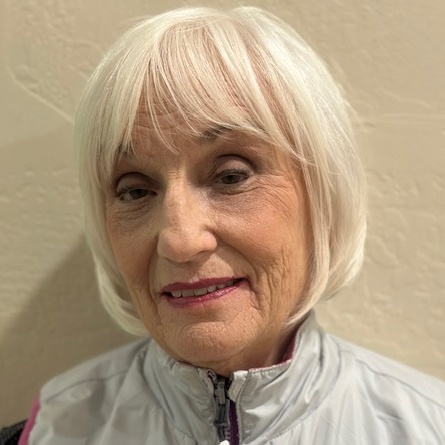 SHARON HEITZ
Secretary
Sharon spent 42 years as a physical therapist specializing in pediatrics.  Her occupation led her through the introduction of disabled children into the school system for the first time with passage of the public law 94-142 in 1975.  She was the physical therapist hired to teach staff and educators how to work with their severe/profound population serving all schools in the St. Louis County public school system.  She also developed week-long programs for teachers and supervisors given at the Lake of the Ozarks.
Sharon was recruited by the St. Louis University as an Assistant Professor to develop the curriculum for pediatrics for undergraduates in physical therapy and soon after for post graduate study as a specialized degree.  During this time she was on the Board for Sanford Brown secondary school and help create a program for physical therapy assistants that was successfully implemented.  Sharon then left St. Louis University to create a private practice for children to be seen at home and in their natural environment such as pre-school.  TheraPedics "took off" and within six years there were 47 physical, occupational and speech therapists.  TheraPedics served the home care needs of St. Louis Children's Hospital, many of the St. Louis schools and three counties in southern Illinois.
Moving to Arizona with her husband Larry after retiring, Sharon refocused her life direction.  They are members of McDowell Mountain Church and are committed to a mission for foster children.  Both have supported Golf Fore Africa for many years, believing in the intervention to improve life of the Zambian people and that water truly does change lives.
CHRIS HARDY
Chris Hardy lives in Chatham, Massachusetts.  She currently serves on the boards of Cape Cod Women's Golf League and Behavioral Health Innovators (serving teens with substance challenges).  She also serves as an ambassador for Fairways for Freedom (helping combat injured veterans integrate into society through the game of golf). Chris earned her undergraduate degree at Carnegie Mellon and MBA in Marketing from Wharton.  As the former Marketing Director of Glaxo-SmithKline Pharmaceuticals and Scott Paper, and12-years of experience as a Marketing Consultant for fortune 500 companies, Chris brings extensive marketing experience to Golf Fore Africa.  Chris has supported GFA and served on the Board since 2016.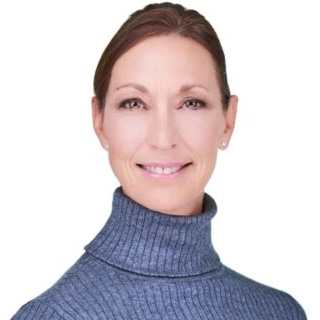 CHERYL D'ANNA
A 30 year veteran of the real estate industry, Cheryl D'Anna has been an owner and an agent with the most recognizable name in real estate, Sotheby's International Realty. She is consistently ranked in the top 3% of agents in Arizona. Since co-founding Elevating Luxury Properties, her sales have exceeded $185,000,000 and her team is ranked as one of America's Best real estate teams.
Cheryl's success stems from her belief in building long-term relationships with her clients and becoming their trusted advisor. Her greatest satisfaction comes from exceeding her clients' expectations with her combined exceptional service, integrity, and enthusiasm. She takes great pride in finding buyers the right community that meets the lifestyle that best suits their needs and wants while developing innovative strategies that provide international exposure for clients selling their homes. She is driven by her time-tested principle of service above self-interest.
Cheryl's passion for helping others transcends real estate. She personally supports many charities and is recognized as an industry icon for her work with Golf Fore Africa, of which she is a board member. In her free time, Cheryl loves hiking in the high Sonoran Desert with her husband and Australian Cattle Dog, playing golf and pickleball.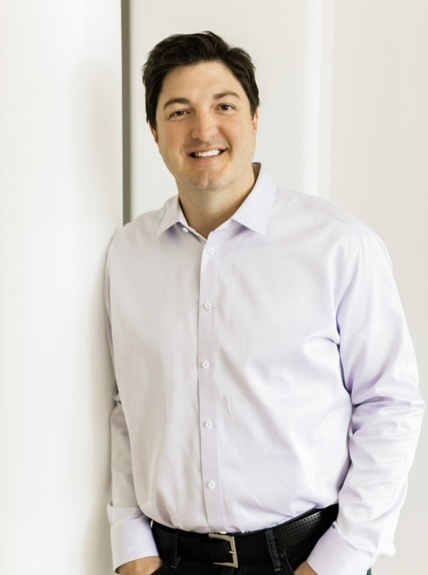 AARON STEAD
Aaron Stead is a business leader and avid golfer who balances community involvement and executive roles at high-growth start-ups. He is very passionate about all aspects of the game of golf. Aaron is an accomplished amateur player and co-founder of the Capital Canyon Club in Prescott, Arizona.  He's been a Friend of Golf for Africa for many years.  Aaron resides in Scottsdale, Arizona with his wife Nicole and daughter Piper. As a business leader, Aaron has helped software businesses accelerate growth.  Aaron is currently Chief Revenue Officer at Booker, a SaaS business management platform.  Prior to Booker, he served as Chief Sales and Marketing Officer at InfusionSoft, where he ushered the company to more than 10x growth in both revenue (from $10M to $110M) and size (from 50 employees to more than 650).  He brings extensive experience in every aspect of business operations including sales, marketing, strategic business development, partner programs, and customer loyalty and retention.  Aaron has an M.B.A. from the Ken Blanchard College of Business at Grand Canyon University and a B.A. in Business Administration and Communication from Arizona State University.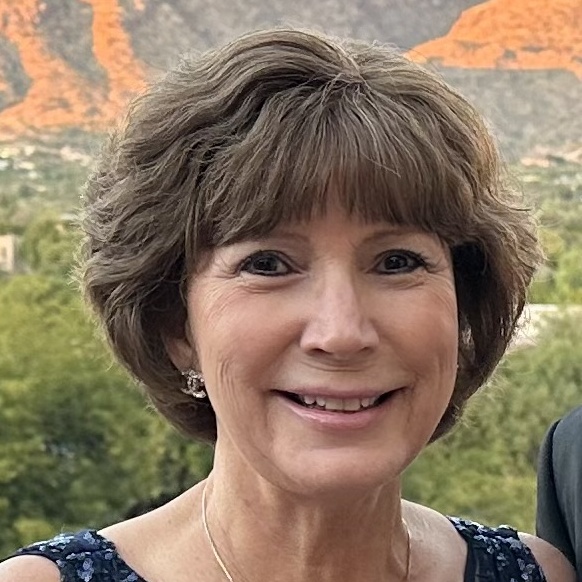 PATTY HORN
Patty Horn is a former Emergency Room Nurse of 22 years, as well as an accomplished songwriter and performer.  She and her family relocated from the Philadelphia area to Tucson 32 years ago.  Patty has been married to her husband, Charlie for 45 years and have two grown married children, Matthew and Jennie and four grandchildren.  Patty and Charlie spend their summers playing golf in Flagstaff, AZ.  They also enjoy traveling, spending time in Italy, and entertaining in their Italian Villa.  Patty loves to cook and entertain, and enjoys fine wines, oil painting, writing music, singing, photography, creating original recipes, and playing guitar.  Patty's latest interests include daily meditations, raising chickens and growing vegetables in her recently built professional greenhouse.  Another strong passion of Patty's is her interest in helping to provide clean water for those in Africa.  After a trip to Africa in 2018, with Golf Fore Africa and World Vision, she fell in love with the charity's cause, the continent and the people.  She and Charlie have definite plans to return when it is possible.
Up until her involvement with GFA, she had never found a charity that made her feel as passionate and motivated to "make a difference".  She loves everything about this charity and takes comfort in knowing that the money she and her husband donate is being used where it was intended.  Together they have funded several hand pumped wells, two mechanized wells, and a baby wash station.  She has also orchestrated providing several wells with friends who joined together for this great cause.  She has been a guest speaker for GFA's luncheons and has appeared in videos for their fundraising events.  For fundraising events, Patty has donated a "5 Course Dinner with Wine Pairings for Ten People" at her Italian villa.  She also donated an original oil painting of an Elephant Parade at sunset inspired by her trip to Africa that raised $1,100.  She and her husband hope to continue making a difference as long as there is a need for clean drinking water throughout the world.  Patty was accepted as a GFA Board Member in 2021 and hopes to do what she can to get the job done!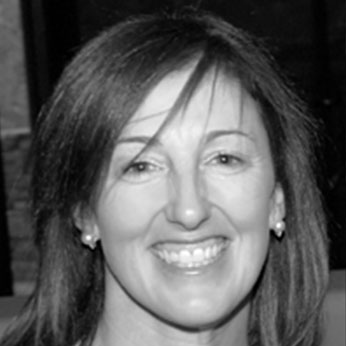 WENDY POSILLICO
Wendy Posillico has spent most of her career committed to teaching and coaching.  Wendy, an LPGA Teaching Professional, has played on the Futures Tour, Canadian Tour, as well as the Cactus Tour.  Prior to committing to professional golf, Wendy earned a BS in Education from the University of Vermont and further pursued her passion for teaching by earning a Masters Degree in Special Education from New York University in 1996.  In October of 2007 she traveled to Africa with Betsy King, World Vision, and other LPGA players.  She returned to Africa in June of 2017 to dedicate a well to the villagers of Mudeu.  In 2016, Wendy became a Bullet Proof and High Performance Coach.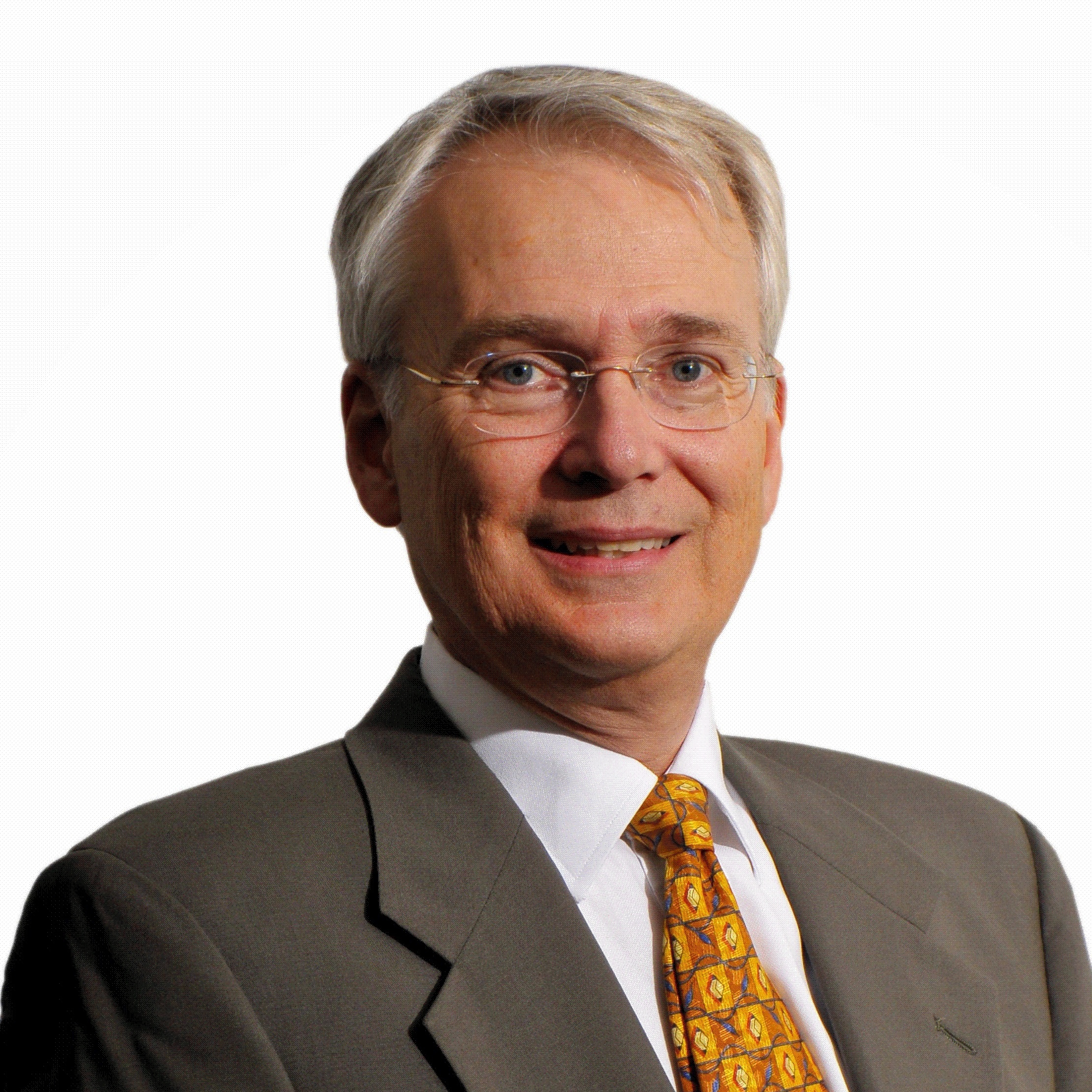 CHRISTOPHER R. KNIGHT
Career in Domestic and International Banking with a broad expertise developed through four CEO assignments in both developed and emerging countries (Cote d'Ivoire, Jordan, Nigeria, Japan).  As CEO, was the executive responsible for each entity's business interests in country providing leadership on country strategy, financial performance, people and talent, risk management, business conduct, governance and stakeholder management.  Most rewarding aspect of my work was the development of young talent.  Born in France into a diplomatic family which exposed me to multiple cultures at an early age.  Previously served on the Boards of Chase Bank Cameroon, Standard Chartered Bank Nigeria Ltd and Good Shepherd of the Hills Episcopal Church.  Living in Scottsdale, AZ.  Married with 5 adult children.  Greatly enjoy the challenge and social aspects of golf.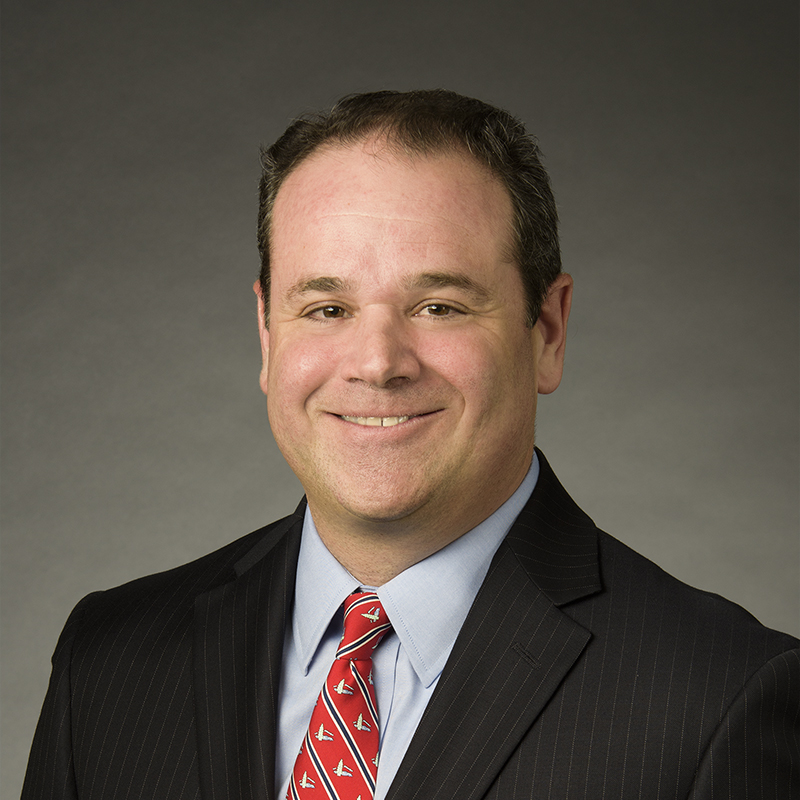 DAN TAYLOR
Dan Taylor lives in Baltimore, Maryland. He currently serves on the board of The Stake Club as its philanthropy chair. The club's motto, 'A Generous Game' epitomizes the work its members do to contribute to the community and causes it supports. Dan earned his undergraduate degree at Cornell and MBA in Finance from Vanderbilt.  Dan founded and runs DST Financial Services.  As an avid golfer and big fan of the LPGA, he has been a supporter for Golf Fore Africa for a number of years.