Walking for Water with Camino Jim- Day 8 In Navarrete… it's hot, really hot and it just won't end.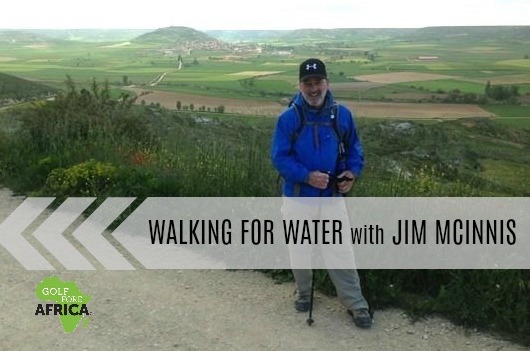 MONDAY, SEPTEMBER 3, 2018
Day 8. In Navarrete… it's hot, really hot.
Day 8. In Navarrete… it's hot, really hot.
I walked  into a private men's social club … didn't see the sign "Reservado Para Socios", tried to order a beer and was told where I was but one of the members stepped up and gave the bartender the okay. I ordered a beer but he gave me a glass of white wine and told me it was .80 Euros, less than a Euro. I thanked my host drank the wine and left. I was a member for about 15 minutes, I hope I don't have to pay this month's dues.
If you ever walk the Camino do not… do not stay at the Villa Navarette!!! Nothing, absolutely nothing good. Lousy shower, no ice in the building! Are you kidding me?!? The place is empty and they give me a dump of a room on the third floor, clueless.
I have stayed in another Pension nearby and went to see if I could get a room but they are sold out so I'm stuck in this dump. They now have a sign out front offering rooms at 10 Euro which I'm sure is not what I paid. Early out in the am for sure. I will tell the booking people about this dump.
Did I mention that the town plaza is directly across from my room? It's hot and there isn't a whiff of a breeze and the entire town is on the plaza. It is now 3:30 in the morning and the stragglers continue… its Saturday night so I guess they will just sleep all day tomorrow. Great for them but not me.
Day 8 just won't end.
It is now 4:30 in the morning and the plaza is finally quite. I doubt that I will get much sleep now but I will try. Now the problem is the heat. Not a breath of air. Given the fact that when we are home we normally set the air conditioning at snow! Trying to sleep with a temperature above 80 is just impossible.
I just took a look at the ten day forecast along my route and the good news it appears that temperatures will start coming down. Not tomorrow, on my way to Najera when the temperature is forecast to reach 33 Celsius which converts to 92 Fahrenheit. Looking out a few days beyond Najera there is a growing possibility of rain. At this point I would welcome a little rain if that brings the temperature down.
Okay that's enough for now. It is 4:32 am so I will try to get two hours sleep before the plaza becomes alive again. The church is also located directly connected to the plaza and it's now Sunday morning which of course means the bells will soon be ringing. Good night, or should I say good morning?