Walking for Water with Camino Jim-Are you ready?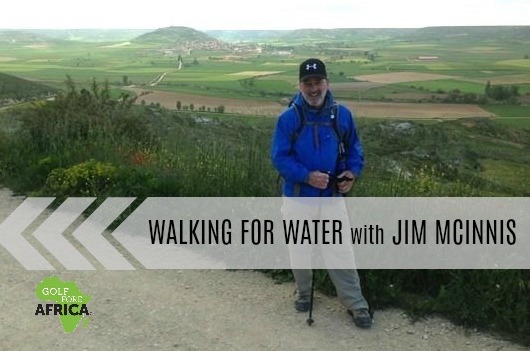 SUNDAY, AUGUST 12, 2018
Are you ready?
Time is quickly running out and as I get closer to my return to the Camino the question I am asked most is … are you ready? Most often my response is simply yes, I think I am. Truthfully I don't really know the answer to the question. Two days ago I was about to go on an eight to ten miler late in the day but was delayed by a couple of calls. As the day wore on I became more focused on the weather and the air quality.
We live in Southern California not far from where the large and very dangerous Holy fire is still raging and we are now dealing with the smoke from the fire. I was getting ready to get started but in the end the combination of smoke and with the temperature above 90 I decided to cancel the plan for the day. It was only a short time later that I began feeling a bit guilty about not going which in turn caused me to question my preparation. Am I ready? Once I arrive in St Jean there won't be any delay or cancellation options and when I checked the weather in St Jean today it was clear and the temperature was 87 so it's hot. The summer in most of Europe has been both hot and dry causing drought conditions not recently seen.
The weather is certainly a major piece of the puzzle and it will need to be dealt with. Today, three days after I canceled because of weather I was back out again training on a local trail. It was hot. The temperature when I started was above 90 but the air quality was okay. I brought 80 ounces of water with me and drank it all in a walk of only seven miles. I did not see anyone else on the trail today which was unusual given the fact that it's Saturday. Perhaps that was a sign that it was too hot to be out there. It was a good work out for me with my new polls and a number of small but meaningful hills with lots of dust kicking up making it easy to break a drenching sweat.
Once home I was a bit surprised by how sore I was given the relatively short distance. Perhaps the two days off was the cause. My next scheduled walk will be late on Tuesday and it will also be a short seven or eight miles with about the same temperature perhaps a few degrees cooler. Am I ready? I don't know but I think I am. How ready was I the last time? I was prepared but not as well as well as I was for the first Camino that I'm sure about. How prepared am I now when I think anout  the first two? I am not as well prepared as the first but I think I'm better prepared than the second. What I can't factor in is weather and the additional candles in my last birthday cake.
I do know this … I am feeling very much the same as I did on both of the other Camino's when it comes to the mental preparation. I am beginning to feel a bit excited, concerned, doubtful, anxious and confident all in varying degrees depending on when you ask me. The only thing I'm certain of is that I won't know just how ready I am until I take that first step onto the Camino on the 25th. All I can do now is to continue to prepare as best I can and wait.
Buen Camino.