LPGA GOLF CLINIC, RECEPTION AT OLD MARSH GOLF CLUB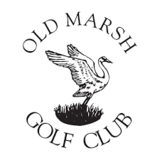 JOIN BETSY KING AND FELLOW LPGA PROS ON
WHEN: Monday, January 14, 2019 at 10:00 am
WHERE: Old Marsh Golf Club – Palm Beach Gardens, FL
Join LPGA & World Hall of Fame golfer Betsy King along with Katherine Kirk, Angela Stanford, Azahara Munoz, Kendall Dye, Brittany Lincicome and Michelle McGann, for an exciting day of golf on Monday, January 14, 2019 at Old Marsh Golf Club in Palm Beach, Florida.
Join the pros for a demonstration golf clinic in which attendees will hear about life on the tour and watch the LPGA players talk about their strategies and techniques on the course. The day will end with a casual reception where attendees can visit with the pros and learn more about Golf Fore Africa. Cost for the clinic and reception is $200.
Proceeds from this event will be used to fund a clean water project in Zambia.